As a pure player in Interim Management, Tillerman IM helps you for your strategic challenges. In a matter of days, we find the right solution adapted to your context of transformation, growth, crisis or gap management.  Our Excellence services are based on more than 15 years of experience supporting companies of all sectors and sizes. And thanks to years of ongoing relationships, we can offer you our network of expert, experienced and available Interim Managers.
Reactivity, flexibility and agility with Tillerman IM
When a company is urgently looking for rare skills and experienced operational staff, Interim Management is the perfect solution. It enables the company to call on experienced leaders, managers and experts at short notice, who are immediately operational. These specific profiles have the ability to support transformation projects, but also change management. They can intervene in both growth phases and in periods of recovery requiring specific skills.
Recruiting an Interim Manager means choosing performance coupled with agility. It is also a way of managing the continuity of your operations in the event of a managerial emergency or a key vacancy. Do you need to temporarily replace a strategic position in the company? Or are you looking for an expert for a specific development or turnaround assignment? In these situations, Tillerman IM analyses your needs with precision and responsiveness. With a pool of over 5,000 Interim Managers, Tillerman IM can find the right expert for you as quickly as possible.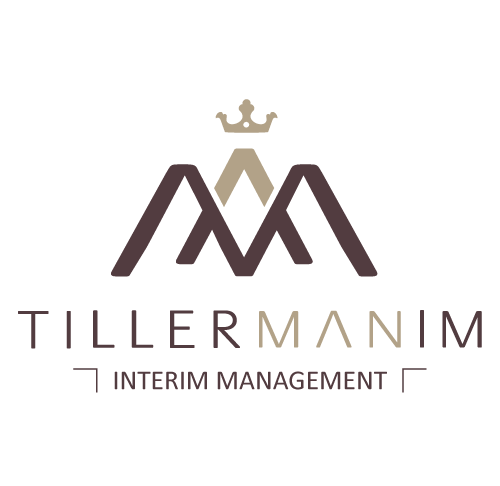 More than 15 years of Interim Management assignments
The Tillerman IM subsidiary is managed by Robin Dumas, an expert in Interim Management. He has been working for companies for over 15 years and has more than 200 Interim Management assignments to his credit. He therefore has a perfect knowledge of the situations that call for Interim Management in various sectors and professions. Particularly in industry, distribution and services, he manages functions involved in day-to-day decision-making: General Management, Site Management, Supply Chain, Finance, Human Resources, Purchasing and IT/IS.
In recent years, private and public companies have been faced with digitalisation and major societal and economic challenges such as CSR, the energy transition. But also to a difficult and highly competitive job market. In this global context, which generates new managerial challenges, Tillerman IM will accompany you with all its reactivity and professionalism. We can help you in your search for Interim Managers with expertise in Marketing, Sales, Digital, CSR, Regulatory, Pharmaceutical, etc.
With a tailor-made approach, Tillerman IM can assist you in the 4 classic situations that justify the intervention of an Interim Manager:
Filling a key position in an emergency
Ensuring the managerial continuity of a management or strategic position during a vacancy
Ensuring business continuity as a matter of urgency
Preparing a financial operation: acquisition, merger, absorption, IPO, Carve Out
Launching a new activity, a new product, internationalisation of an activity
Developing new markets
Implementing new processes, tools or IT systems
…
Improve financial, industrial and human results
Re-structure an organisation
Manage a commercial marketing repositioning
Improve industrial processes
Managing complex situations requiring diagnostics

…
CRISIS OR TURNAROUND SITUATIONS
Managing a crisis situation
Turnaround of a business
Supporting hypergrowth
Disposing of an activity
Turning around a company, a division or a business unit
Relocating an activity
Carrying out a redundancy plan

…
A solid network of Interim Managers
In each assignment, our objective is to quickly find a person with a targeted profile who is immediately available. This is a business expert capable of quickly understanding your business and its challenges. He or she will have to support teams by providing technical skills for the implementation of solutions.
Thanks to its solid network of experienced managers, Tillerman IM manages its assignments with a high degree of responsiveness. We place Interim Managers with at least 20 years of professional experience in a variety of contexts in terms of assignments and companies.
At the start of each assignment we make an in-depth assessment of the company's situation. Within a few days we present a list of candidates whose profile and skills meet the identified needs. To guarantee the excellence of our Interim Management assignments, we favour a tailor-made approach in a close relationship throughout the assignment.
To maintain its quality level, Tillerman IM's network of candidates is constantly evolving. We regularly enrich it to meet the new trends in the profiles we seek. In this respect, we are open to all professional projects in the field of Interim Management.
Looking for an Interim Manager?
Or looking for an Interim Management position?